Join us for Artistree's 10-year anniversary with music, food, and fun at Cypress Valley!
Saturday, June 3rd from 4 – 9 PM
All proceeds will be donated to Hill Country Alliance and The Watershed Association.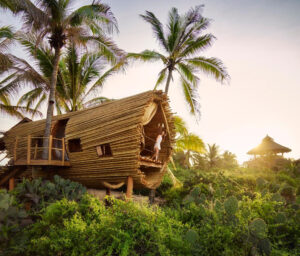 Whether you know Artistree through experiencing Cypress Valley treehouses or saw them in Architecture Digest, you may not be aware that a vital part of their mission is stewarding and sharing beautiful places. This sense of purpose stems from their belief that nature is medicine for the modern world.
The Hill Country Alliance and The Watershed Association provide critical resources of education and stewardship support to landowners like us. Without their efforts, our beloved Texas Hill Country would not remain beautiful and special places like Jacob's Well, Blue Hole, and Cypress Valley might even be gone.
We invite you to join us in celebrating the Hill Country and supporting these important organizations either by attending this fun-filled day of celebration or simply by donating to their programs. All proceeds will be split between HCA and WA and support their continued work on riparian corridors, watershed restoration, and conserving the beauty of the Hill Country for future generations.