David Baker
Founder and Executive Director
davidbaker@wimberleywatershed.org
TEL: (512) 722-3390 / (512) 785-8950
Twitter: @lovejacobswell
Founded WVWA:  1996
David Baker is an artist, conservationist, and environmental advocate equally at ease with a brush in his studio or envisioning an environmental canvas the size of the Texas Hill Country. Since moving his family to the iconic Jacob's Well Spring near Wimberley in 1988, he has dedicated his life and boundless creative energy to the land, water, and building a conservation network across the Cypress Creek and Blanco River watershed and the Texas Hill Country. He founded the Wimberley Valley Watershed Association in 1996 and has since served as the Executive Director, having assembled more than 400 acres of owned and managed conserved lands surrounding Jacob's Well in honor of protecting it and the waters that feed it. As a catalyst, collaborator, and networker, David has inspired and driven the restoration and preservation of sacred artesian springs, protecting their recharge lands through advocacy, public partnerships, and determined removal of impervious cover to reclaim and restore open space and habitat in a sustainable model for generations.
In 2015, through his decades of work to protect Jacob's Well, Cypress Creek, and the Blanco River, David envisioned and conceived the Hill Country Conservation Network, which resulted in creating a collaborative effort with Hill Country Alliance, where he served on the board for over ten years, to develop joint funding proposals and collective impact across the Hill Country. His service on numerous other boards and founding of several NGOs and public agencies, including the Hays Trinity Groundwater Conservation District, has led to collaborations with agencies and stakeholders in ongoing efforts to conserve land, and water, and to adopt a science-based public policy. David continues to create powerful outcomes and increase investment in conservation across the state through convening diverse partners and organizations to engage them in shared initiatives to address complex challenges facing our region.
Recently, David established Art4Water to tell powerful stories that communicate the value of water beyond words and engage artists in
environmental stewardship. Art4Water programming is designed to inspire diverse artistic expression to educate and connect our communities to a reverence for natural springs and water and motivate collective action toward expanded investment in the protection of watersheds and pristine waters across Texas and beyond.
---

Ellen Evans
Director of Operations
ellen@wimberleywatershed.org
---

Aliya Rosenbloom
Director of Creative Strategy and Program Implementation
aliya@wimberleywatershed.org
Aliya's life and work have been devoted to cultivating spaces and offerings where people and the planet can reunify.  From Peace Summits to equine facilitation, intentional farming, and regenerative organizational development,  Aliya's philosophy draws from nature-based biomimicry as a template for organizations to see the leadership tools embedded in the natural world.  She thrives in that sweet spot, being both a visionary—able to plan for innovative growth– while also an implementer— able to organize, manage, and execute the precise details to make a dream come to life.   She believes that just like healthy soil, producing vital fruit,  healthy teams, and organizations are the soil that alchemizes to serve our communities with more meaning and more impact.  She is passionate about helping us remember our inherent nature so that we can better care for our planet and its inhabitants.  She's known to be the calmest one in moments of chaos; known to intend every pun.  
---

Amber Smith
Communications & Donor Relations Coordinator
amber@wimberleywatershed.org 
Amber is a driven and passionate professional with a strong business development and sales background. With a proven track record of building and maintaining relationships, developing partnerships, and strengthening connections between organizations and the people they serve, Amber brings a wealth of experience and natural leadership talent to her work.
With over seven years of experience in various sales and business development roles, Amber has demonstrated a solid ability to identify and capitalize on emerging opportunities to build a business and expand its customer base. In addition, she has a strong understanding of market trends and is skilled in analyzing trends for new business opportunities.
Amber's most recent experience was as Sales Manager at Kumakani Farm in Hawaii, where she directed and marketed all sales of products produced on the farm. Before that, she served as Business Development Director at Soil to Soul Solutions, Hawaii, and as Farmers Market Director at the Kohala Food Hub, also in Hawaii. 
Amber is pursuing a B.A. in Business Administration from the University of Arizona. In her free time, she volunteers as Communications Chair for Hawaii Farmers Union United and enjoys reading, hiking, and practicing yoga. 
---
Fletcher
Public Liaison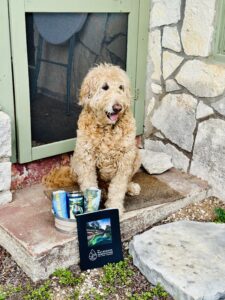 ---