TESPA and WVWA launch the Water Protectors Fund
We know new water challenges are coming. The threat of Electro Purification has not gone away. Needmore is a sleeping giant. There are big threats to our Hill Country land and water just around the corner—marching toward us as a steady stream of population growth and economic development amidst frequent droughts. We must be ahead of it—ready for the to protect our water resources with an educated citizenry willing to fight for their water by supporting: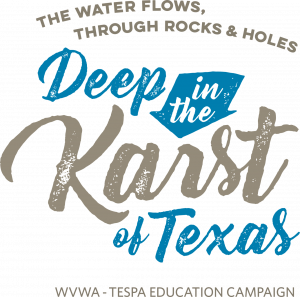 —Science monitoring and research toward sustainable water management solutions
—Education campaigns to engage landowners, developers and decision makers
—Policy Development through coalition building, collaboration, science-based policy and advocacy
—Legal Defense to protect water quality and availability
Your support gives life to the education, advocacy, and protection of our Hill Country streams springs, and aquifers. Deep in the Karst of Texas—from our wells to iconic great springs and caves, our landscape is unique and highly prized. Groundwater and surface water are intricately connected.
The Water Protectors Fund protects our aquifers, springs, creeks, rivers – and the sole source of drinking water for thousands of people.
We're in this together. For the long-term. Share this effort among your friends and colleagues, and consider upgrading your gift to a recurring commitment to clean, plentiful water.
Giving to the Water Protectors Fund supports fighting the bad — and influencing the good.
Donate Today — because our water is worth protecting!
Make a tax-deductible gift today and support the Science, Education, Advocacy and Legal efforts to protect Texas water resources.

Supported Activities:
Programs benefitting from financial support provided by the Water Protectors Fund are:
Karst Web Resources:
WVWA Living with Karst page: This page discusses Texas karst, karst waters, Karst 101, Benefits and Threats in karst landscapes, education activities, and Friends of Karst organizations.
TESPA Karst page:  This page discusses sensitivities of karst landscapes, threats, and legal actions, and Friends of Karst organizations.