On May 5th, Art4Water presented The Sacred Springs Kite Exhibition, Gallery Opening at the San Marcos Public Library! The Exhibit attracted over 300 people from all ages and walks of life.
It was a noteworthy time to honor our Sacred Texas Springs through the lens of art and an inspiring way to gather with our community and plant seeds of hope around the critical state of our water. We are so grateful that so many of you came to support our precious planet and the artists that helped make all of this possible.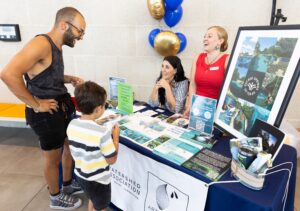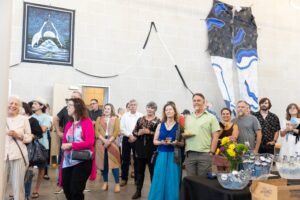 If you were unable to attend the Gallery Opening, we encourage you to experience The Sacred Springs Kite Exhibit in the coming months as it will be hanging in the San Marcos Public Library, The Meadows Center for Water and the Environment, and the San Marcos Activity Center through September 2023.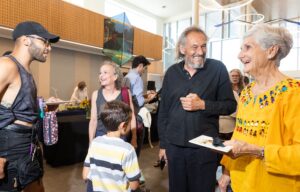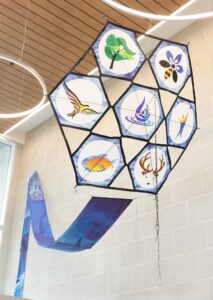 Be sure to follow @_art4water on Instagram for updates on future programs and ways to get involved.
Thank you to all who support our mission and work! We are beyond grateful.