---
Joe Day, Brother for Water
Sacred Springs, Karst Mitigation, and Life in the Sky Forest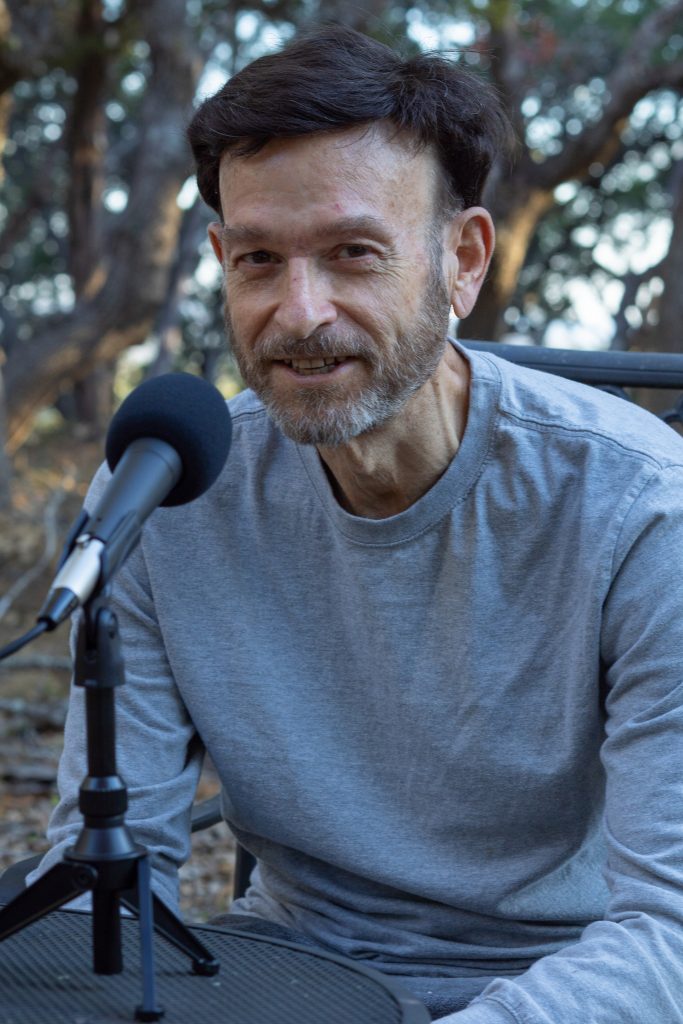 In episode 3, we bring you Joe Day, a man who turned early retirement from an intense career dealing with disasters across the region into a pro bono passion for environmental education, watershed protection, and marketing sustainable economic development.
Joe's intellectual range and depth feed on insatiable curiosity. Listen in, and let him reawaken your appreciation of your world. He might even challenge a long-held misconception or two.
Selected timestamps:
00:21  A Well and a River: Two Noble Projects
01:46  Cielo Bosque: Front Porch on the River Valleys
05:17  Grown to Return Barefoot to the Woods of Austin
10:55  A Fortune in Tank Testing and Aquifer Remediation
15:45  Dead Fish in Shoal Creek, Hydrocarbons under a Hospital
21:43  Pressure in the Moment, Soil Mitigation for Years
27:42  Out of Austin, Ending a Business, Buying a Mountaintop
33:07  Love for the Ashe Juniper, Understanding Buffer and Edge
36:43  Meeting David Baker in the Art of Conserving Wimberley
42:45  First Work: Convincing Malcolm Harris on Cypress Creek
47:12  Jacob's Well: from Tombstone to Giant Mitigation Project
52:10  What's a Good Outcome? Integrity, Curiosity, Partnership
I met with Joe at his Hays County home atop "Mt. Joe," where he lives in a yurt overlooking seven counties in the Blanco and Guadalupe river valleys. We talked on December 10, on a clear day under a canopy of junipers and oaks, as the sun set and the view across the Hill Country turned to a window to the stars. Both the site, and Joe himself, are essential elements in the early days of the watershed association, and he continues today to mentor and shape projects and operations as a WVWA board member and ready advocate.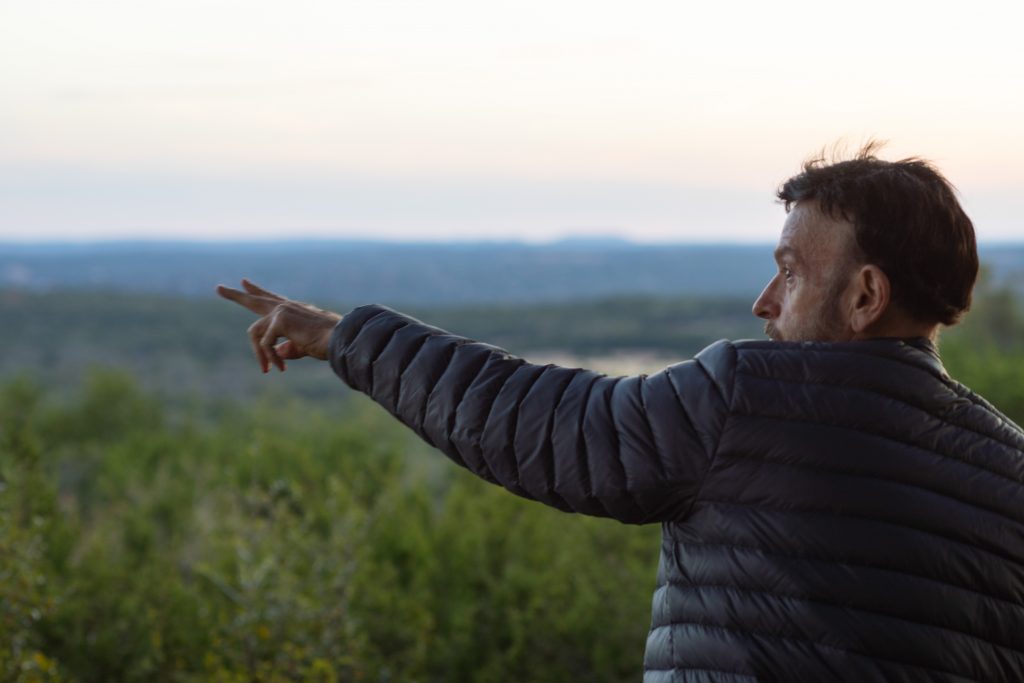 Joe's work today tracks directly to his earliest childhood memories in Rollingwood, then a small rural area near Austin. He'd go barefoot on hikes with his dog, alone for miles in what today is Barton Creek Greenbelt and other prized pockets of conserved acreage in a very different city today. He was a Westlake High School original and a gifted three-sport athlete. College and early career took him to West Texas, where he realized a deep longing to be back in the lush natural environment of the Hill Country.
Once back, he has remained for four decades. Professionally, he built an environmental consulting business to a staff of 70, taking on dangerous and technically difficult hazard mitigation and remediation projects. Protecting the aquifer and restoring damaged natural systems brought both intrinsic and monetary reward. Stress came with it, and the end in Austin would bring a new beginning in the Wimberley Valley.
The timing was fortuitous for David Baker, then beginning efforts that would lead to the founding of WVWA. Their first meeting a quarter century ago launched an exchange of ideas and pursuit of solutions that continues today.
If you enjoy what you hear, please share Artesiana on your social media, and rate and review it on iTunes. And if you have someone you would like us to feature in a future episode, please pass their name along: artesianapodcast@gmail.com.
Written and produced by Ray Don Tilley, WVWA Creative Director
Useful links: