Arm yourself with information!  There has been a lot of interest from well owners looking for guidance on a number of different topics.  Here's a compilation of the top links, resources, and recommendations from those in the know!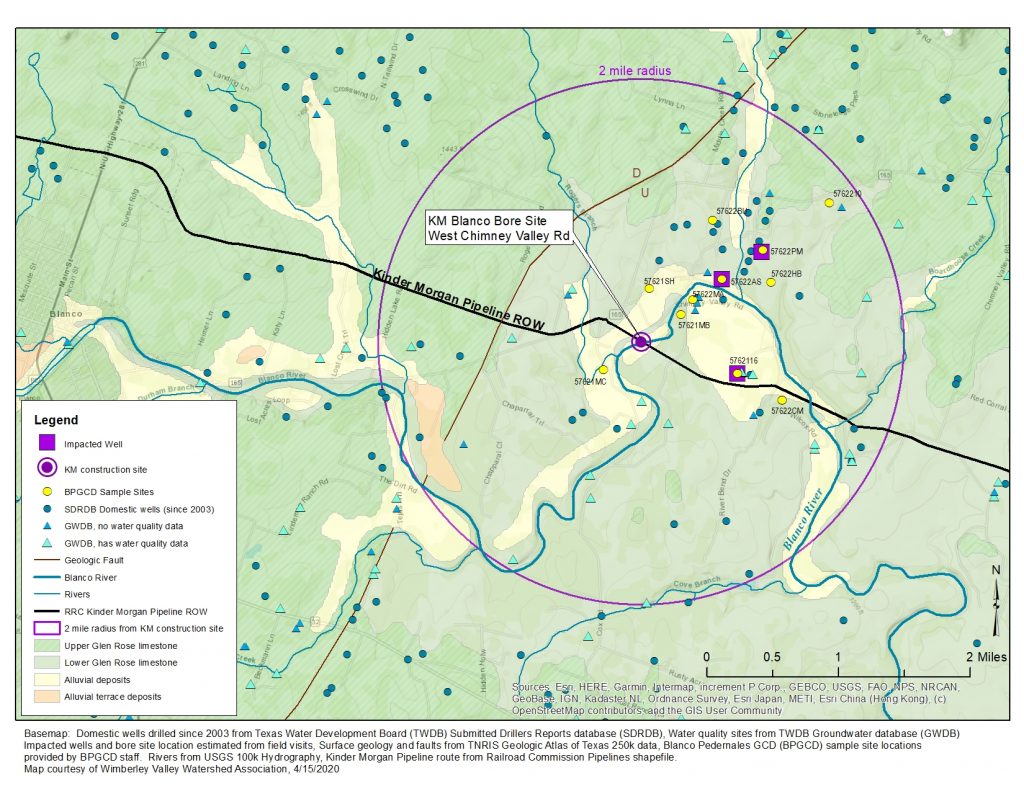 Water Well Sampling Options, Guidance and Recommendations
The US EPA testing guidance for private well owners includes both annual testing and additional testing if well owners notice a change in taste, odor or appearance.
Notify your Groundwater Conservation District if you notice a construction-related impact.
In regards to recent construction activity, the LCRA lab has processed samples for Total Suspended Solids and total trace metals (method code 200.8).
Local Lab Information:
LCRA Environmental Services Lab
3505 Montopolis Drive, Austin, TX 78744
877-362-5272
512-730-6022
Environmental.Lab@lcra.org
Note:  Be sure to submit a Sample Request or contact the lab for sampling details and to coordinate bottle pickup and drop-off.
Collecting A Sample
The Texas Well Owner Network has an informational video showing how well owners to capture samples.
Professional Geologist Sampling
Because of substantial interest in water quality sampling, Zara Environmental has added a program for individual well owner sampling by a registered Professional Geologist.
Zara Environmental
707 FM 1626
Manchaca, TX 78652
admin@zaraenvironmental.com
512-291-4555
Understanding Water Sample Results
Preliminary and limited interpretation of groundwater-quality data pursuant to leakage of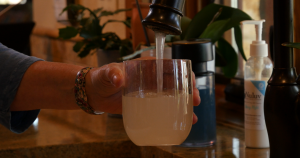 drilling fluids from a Kinder Morgan construction site, April 14, 2020 by Raymond Slade, Jr., Certified Professional Hydrologist
Sediment Impact on Wells Updates:
The Texas Well Owner Network (TWON) has a large number of Well Owner Publications and Factsheets to reference.  Here are our top picks:
Searching for a well record
Each time a driller installs a well, they submit a well report that documents how deep the well is, date drilled, and the well construction.  Many well owners have a copy of the original well record, but here is some guidance to help find it if you don't.  There are two online resources available, depending on the date your well was drilled.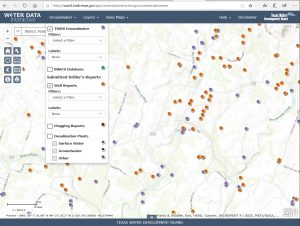 Here are some helpful tips to streamline your search.  Read through these steps as you search:
Address search:  use the search bar in the upper left corner to zoom to your address.
Turn on Submitted Drillers Reports wells (orange dots):  Click the Groundwater tab, click the check box to turn on the Well Reports.  Note:  Purple dots are part of the Groundwater database and contain links to useful water level and water quality data.
Click on dots and use the hyperlink within the pop-up window to view the well report.  Note: Accuracy of location can vary, so click on dots within your search area.  Oftentimes the original well owner name is a key field to help find the record.
If your well was drilled prior to 2003, it is oftentimes more challenging to find the original well record.  If you know the original driller, many times the driller has kept a record of the well log.  It's worth a call to them to find out.  If not, sometimes the TCEQ Historic Well Log Viewer can yield a treasure!  Here are some tips to help with that process: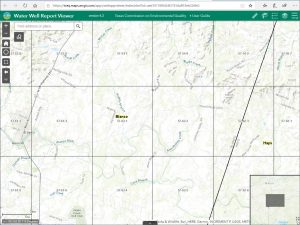 Find the original owner's name & Section/lot number (this will be helpful because some scanned documents do not reference a street number)
Open TCEQ's Historic Well Log Viewer and scroll in to the area of interest.
Identify the grid number that corresponds to your location of interest. Note: before GPS was widely available, drillers used a statewide grid system to approximate locations for wells.
Select Plotted Water Well Reports & fill in Grid Number and County (Ex.: 68-08-5, Hays).  Open first pdf and scroll through visually searching for Owner, Address or Section/Lot of interest.  Print and save the 1-2 pages of your well record if you find it!