The karst springs of the Texas Hill Country are unique and specialized environments. Thanks to a collaboration of biologists, a new species–Stygobromus bakeri–has been described from 4 central Texas limestone karst springs; Jacob's Well (Hays County), John Knox Spring (Comal County), Mormon Spring (Travis County) and Salado Springs (Bell County).
The new species' name–Stygobromus bakeri–honors David Baker's passionate conservation efforts!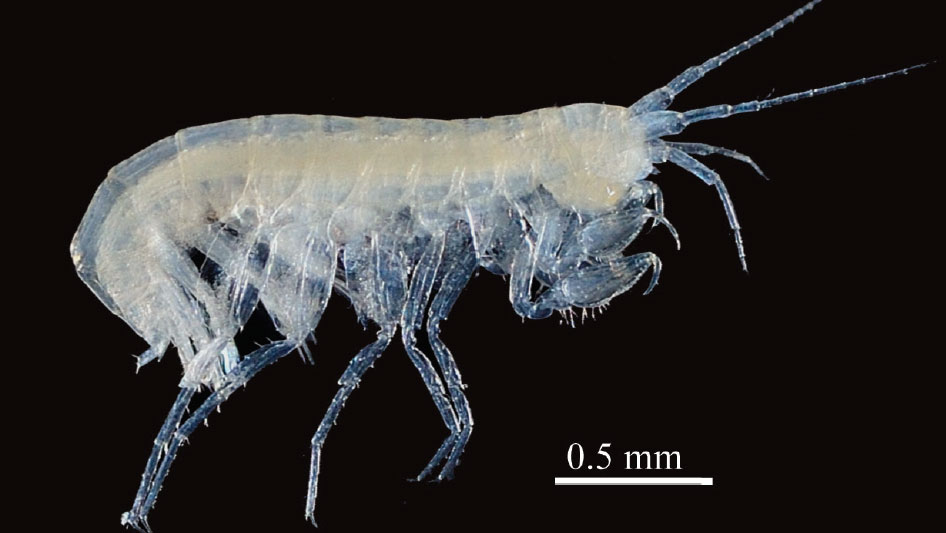 This species belongs to the predominately western Nearctic hubbsi species group of Stygobromus and differs from other species in the group by gnathopod 1 with row of 4 to 5 setae posterior to the defining angle, pereopods 6 and 7 with broadly expanded bases and distinct distoposterior lobes, gnathopods 1 and 2 with 2 rows of 3 singly inserted setae on the inner palm, and uropod 3 with single, slightly distal peduncular seta. Habitat, sympatric groundwater species, and conservation issues are discussed.
Published: Subterranean Biology 38: 19–45 (2021)
doi: 10.3897/subtbiol.38.61787
https://subtbiol.pensoft.net
This publication and many more are linked on our Digital Library: https://watershedassociation.org/library/