Ray Don Tilley
Wimberley Valley Watershed Association
---
Lori Olson, Leader in Land Trusts
Half-Earth, One Water, Too Few Open Spaces to Waste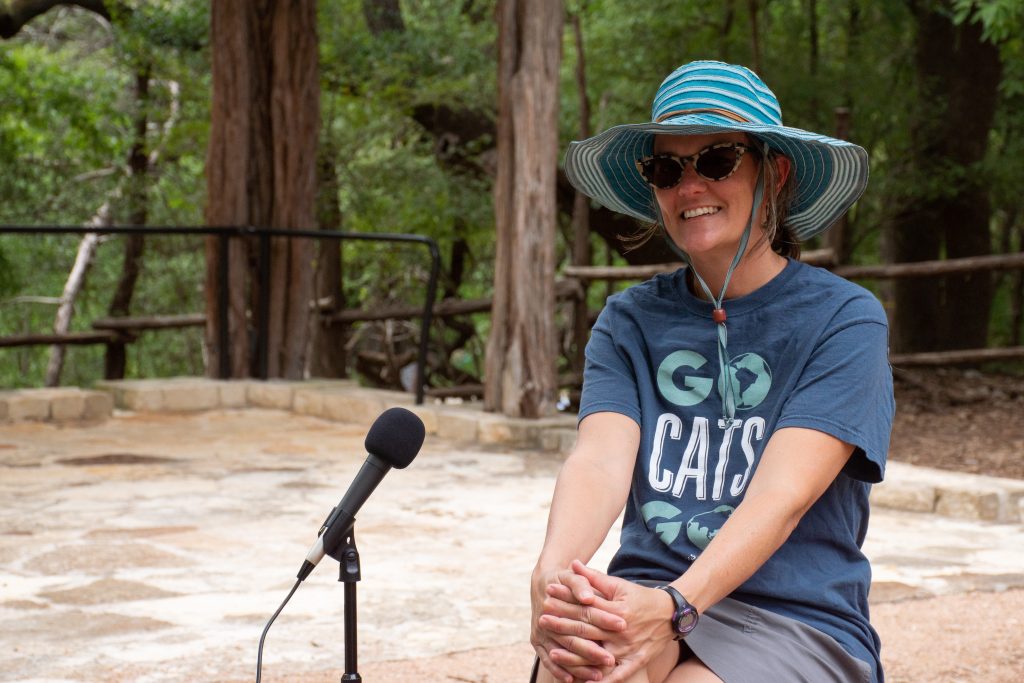 Lori Olson is the subject of our second Artesiana podcast, Wimberley Valley Watershed Association's stories from the watershed featuring the voices of the history and ongoing efforts to preserve and protect the land, water, and natural heritage of the Texas Hill Country. Lori Olson is a leading voice in the effort to preserve and protect the land, water, and natural culture of the Texas Hill Country. Lori's perspective, in fact, takes in the whole state in her role as Executive Director of the Texas Land Trust Council. She has advocated for conservation at all levels, from the heart of the Wimberley Valley to the halls of the Capitol in Washington, D.C
Listen in, and let her inspire a new view on your natural surroundings.
Selected timestamps:
0:00 For Land and Water, Time Is of the Essence
1:43 Blue Hole, and a Path in Land Conservation
6:08 The E.O. Wilson Influence, a Personal Passion
10:38 Land Trusts: Value for Community, for Landowners
17:47 Parks and Open Spaces for Hays County
24:59 One Water School: Big Concept for Big Concerns
29:01 Water and Land, the Love and Hope of Sustainability
Throughout her leadership efforts, Lori retains a personable presence and deep connection to the land and habitat she has devoted her life to protecting.
I met with Lori at the Wood–Grinstead Amphitheater in Blue Hole Regional Park in Wimberley. We talked on August 31, in triple-digit swelter, grateful for plentiful oaks overhead. The park was established in its current form after the 2007 Hays County Park Bond provided $2 million in funding, to go with City of Wimberley funds and private donations.
When Hays County pursued a similar Parks and Open Space proposition this year, Lori served as co-vice chair of the commission. Her personal passion reflects an extensive education and career path in biology and ecology, paired with public policy and administration. She first headed up land trusts, and for over a decade now has directed the Texas Land Trust Council, an association working to preserve natural lands with private landowners, foundations, and public officials alike.
Lori also serves on the Board of Trustees for Wimberley ISD, and was central last year in the consideration of One Water principles for the new Blue Hole Primary School, then in design. Now open, the school's plumbing system consumes one-tenth of the drinking water of a traditional school, recycles gray water, and irrigates playing fields with treated wastewater. The school is the first of its kind in Texas, and an example for other districts and building types.
If you enjoy what you hear, please share Artesiana on your social media, and rate and review it on iTunes. And if you have someone you would like us to feature in a future episode, please pass their name along: artesianapodcast@gmail.com.
Written and produced by Ray Don Tilley, WVWA Creative Director
Useful links: