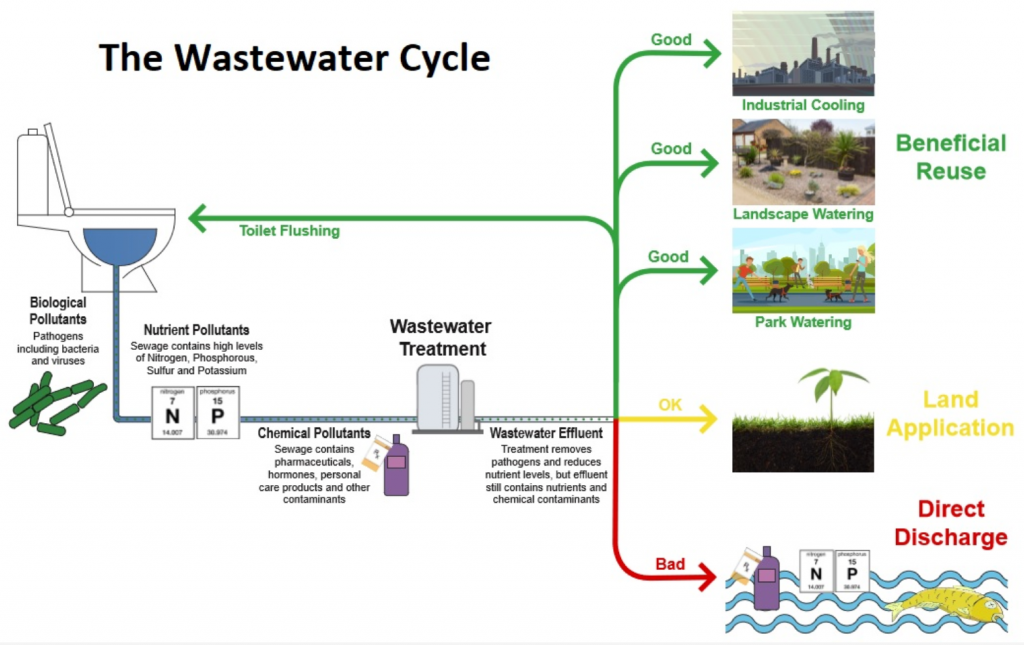 Hill Country streams are especially sensitive to pollution. The City of Blanco has an opportunity to stop new water pollution by using the city's wastewater for irrigation and other purposes. Beneficial reuse protects water quality and can replace potable water for irrigation use. We need these innovative solutions to help conserve the sensitive, finite water resources in the Hill Country.
The Texas Commission on Environmental Quality (TCEQ) is currently considering a permit application that would allow Blanco to increase the amount of wastewater released by its treatment plant, from 225,000 gallons per day to 1,600,000 gallons per day. The No Dumping Sewage campaign has joined with Protect Our Blanco , Wimberley Valley Water Association, and other local groups to ask TCEQ to reject the application.
We're encouraging Blanco to use alternative treatments to get rid of wastewater. One of the best options is known as the beneficial reuse of wastewater for landscape irrigation and other low-priority uses.
Parks, medians, and sports fields are usually irrigated with drinking water. But that doesn't make sense — why should we use our best water for purposes that don't need it?
TCEQ recently created a new incentive for beneficial reuse (see this article on the No Dumping Sewage website). Beneficial reuse — also known as reclaimed water or recycled water — has already been adopted by several Hill Country communities, including Lakeway , Marble Falls, and Austin. If they can do it, so can Blanco!
From: No Dumping Sewage