Helping Protect Groundwater Quality – Trash Cleanup at Coleman's Canyon
---
As part of the great Texas River Cleanup on Saturday, March 7, 2020, the Wimberley Valley Watershed Association (WVWA) combined forces with Danforth Middle School to host a trash cleanup at Coleman's Canyon Preserve. This land is situated directly above the Wimberley Bat Cave, lies within the newly christened Jacobs Well Groundwater Management Zone, and provides recharge to the Trinity Aquifer. The Coleman's Canyon property is at the top of the local water cycle, and the trash removal and restoration efforts help improve the quality of water recharging the Trinity Aquifer, which serves as the primary water supply for many Hays County residents.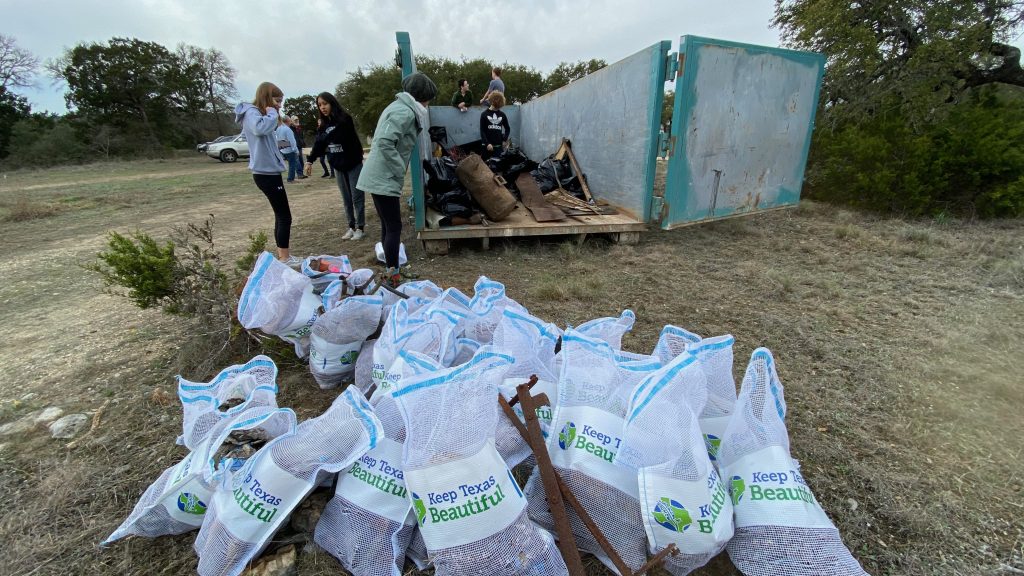 The cleanup was a wonderful success thanks to all the Danforth Middle School students and their parents, WVWA Board and staff, and Hays County Master Naturalists that lent their hands. Special thanks to Elizabeth Edelen, Danforth Middle School's 7th & 8th grade History and Honors teacher, who reached out to WVWA to coordinate the cleanup for the Keep Texas Beautiful's Great River Clean Up Day. The cleanup was particularly satisfying and meaningful to the students, because the majority of their houses are served by either groundwater-supplied water utilities or private wells. They readily offered their energy and enthusiasm to the cleanup.
This cleanup focused on an old dump site and began the restoration of a meadow on the Karst & Golden Cheeked Warbler Preserve that WVWA purchased for conservation last year. Thank you all for your hard work and a very satisfying day restoring land in the newly christened Jacob's Well Groundwater Management Zone!