TCEQ Pristine Streams Stakeholder Meeting
August 31, 2022 @ 1:30 pm

-

4:30 pm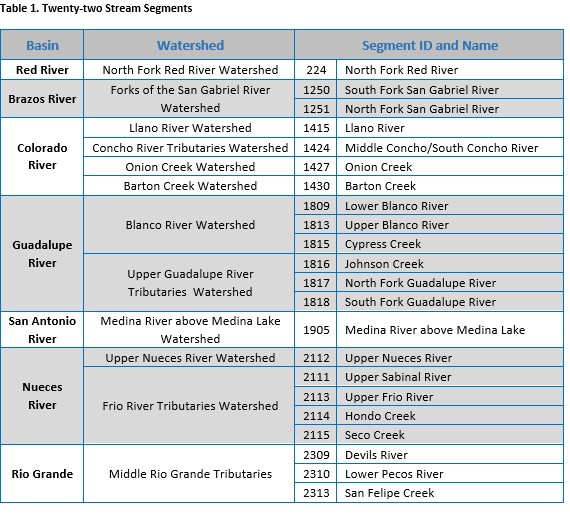 You are invited to the upcoming in-person meeting to discuss domestic wastewater permitting for "pristine streams" scheduled on Wednesday, August 31, 2022 from 1:30-4:30pm at TCEQ.
Date:
Wednesday, August 31, 2022
Time:
1:30 PM to 4:30 PM
Location:
TCEQ Campus
12100 Park 35 Circle
Building E, Room 201S
Austin, Texas 78753
Map Local Restaurants
What:
This is a follow-up meeting to discuss the "Pristine Streams" petition for rulemaking considered at Commissioners Agenda on March 30, 2022. "Pristine Streams" were defined in the petition as stream segments and their drainage areas that have naturally occurring very low levels of total phosphorus, over the past ten years. TCEQ will present information on its water quality permitting processes. Stakeholders will have an opportunity to provide comments or suggestions on TCEQ's permitting processes. To ensure all interests are provided an opportunity to provide their viewpoint, organizations may designate up to two speakers for their group. Time for comments may be limited based on the number of attendees signed up to provide comments.
The 22 identified Pristine Streams are shown in the map below and listed in the following table: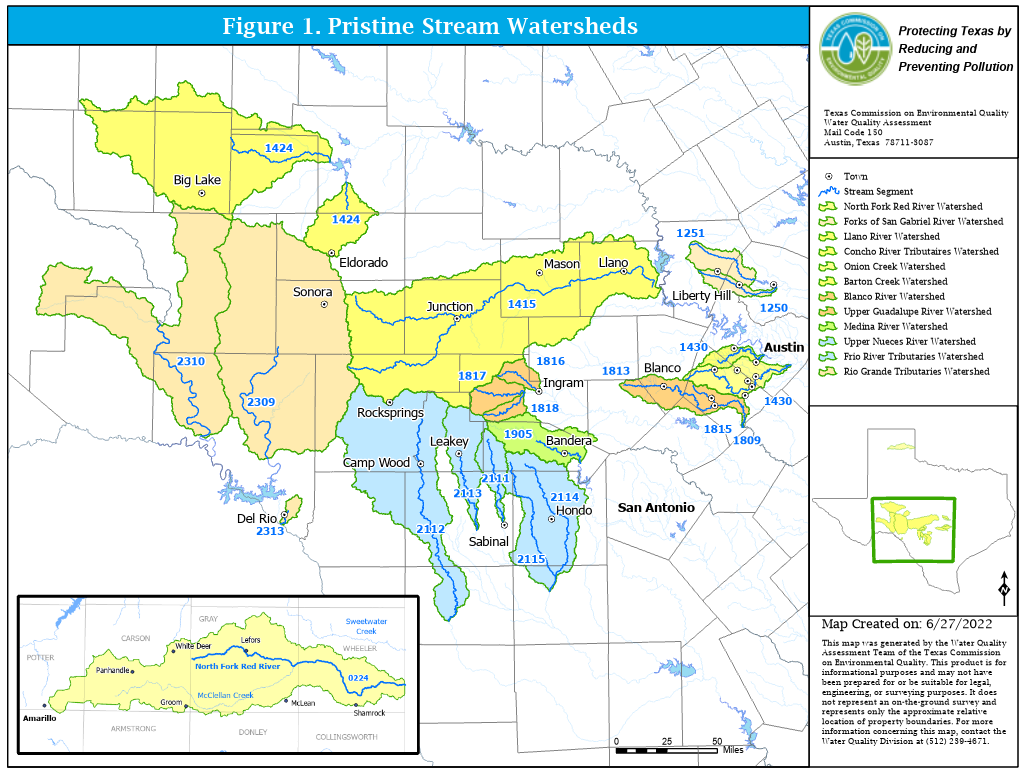 Individuals may submit questions, comments, or suggested topics prior to or during the scheduled meeting via email at: wq-streams@tceq.texas.gov.
This meeting will be available by webcast at the time of the meeting by going to https://www.tceq.texas.gov/agency/decisions/agendas/webcasts.html or at https://www.youtube.com/user/TCEQNews.  If you plan on attending the meeting via webcast, please submit an email to wq-streams@tceq.texas.gov with "PRISTINE STREAMS" in the subject line to let us know that you will be in attendance. If you intend to provide comments during the meeting, please indicate that in your email. Please be sure to include your Title and Contact Information (business affiliation and phone number). Please note, webcast attendees will only be able to interact with presenters via email, which will be monitored during the meeting.
If you have questions, submit them via email at wq-streams@tceq.texas.gov, prior to the start of the meeting. The meeting agenda will be shared prior to the meeting and placed on our webpage.
Related Events