Art4Water Sacred Springs Kite Exhibition
May 7, 2022

-

November 15, 2022

Free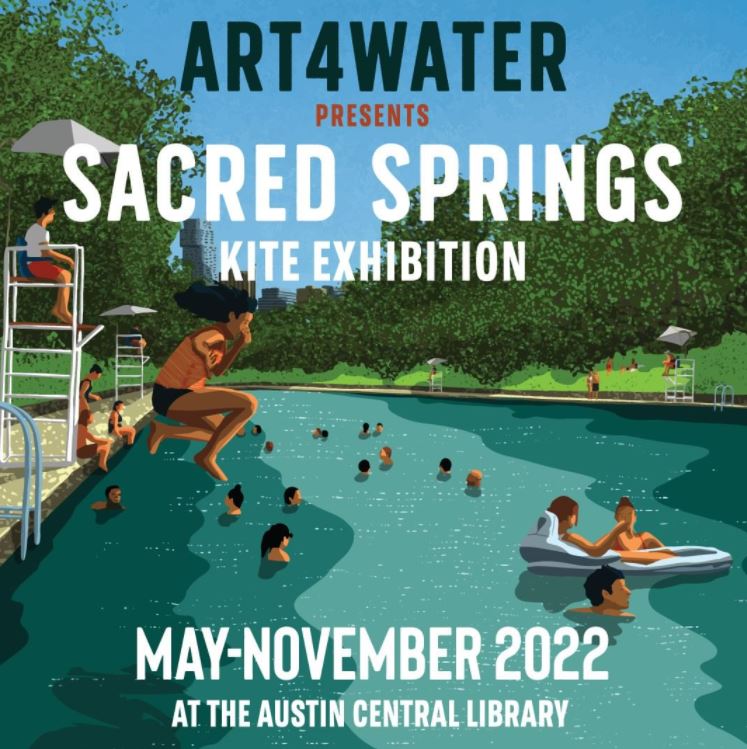 "Art shapes culture, and changes people and communities. Art tells a universally powerful story that communicates the value of water beyond words."
Art4Water, a program of the Watershed Association, is an initiative that advocates for environmental protection through the lens of art.
Artists have always served society as visionaries, translators and storytellers– they help share powerful stories and elements of the human experience that are limited by spoken language.
Art4Water is devoted to uplifting conservation-inspired artists as they help us more deeply understand and connect to the necessity of water– the life it brings, the meaning it holds, and the threats that face it.
Sacred Springs Kite Exhibition
Celebrating the Great Springs of Texas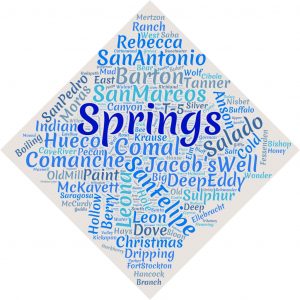 Art4Water's inaugural program, The Sacred Springs Kite Exhibition, is a collaboration between The Watershed Association, Terry Zee Lee and 30+ national artists in the creation of water-inspired art kites. Hanging like an oasis in the sky, The Sacred Springs Kite Exhibition brings together diverse communities around the respect for Texas' great springs–their history, their value, and the threats to their existence.
Through this exhibition, the Watershed Association partners with Terry Zee Lee, a renowned facilitator and curator of kite exhibitions, to raise awareness of the vital connection of water to life. With Jacob's Well as one example, "Sacred Springs" seeks to float a collection of groundwater icons in the sky.
The Sacred Springs Kite Exhibition will be on display at the Austin Central Library (710 W. César Chávez St, 78701) for free, through November 2022.
Full details:  https://watershedassociation.org/impactareas/art4water/